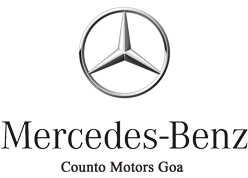 Counto Motors – Mercedes-Benz Dealership – Goa
Posted by sanctifygoa in Classified News, Goa
30
May
2016

Counto Motors is the only Mercedes Benz Luxury Car Dealership in Goa.
Counto Motors prides itself on providing customers a high standard of service. Most importantly, it strives to constantly maintain customer satisfaction and loyalty. Keeping in view the ever increasing demand and the increased competitive nature of the market.
Counto Motors | Mercedes Benz Car Dealers in Goa

Mercedes Benz Luxury Car Showroom in Ribandar, Goa | Passenger Vehicle Dealership in Goa
Ever since Counto Motors  Mercedes Benz Dealer in Ribandar has invented the automobile dealership, our cars have epitomized luxurious mobility. Mercedes-Benz is renowned for outstanding comfort, innovative technology and comprehensive safety. But above all else they come with the most important feature – complete peace of mind.
Website: http://www.countomotors.in/
Help Desk: 8********6
Contact Us: 9********7
Address:
Counto Motors

Mercedes-Benz,
Dealer for Mercedes-Benz Passenger Vehicles,